Although Chinese state media have echoed Russian propaganda in recent months, there is much that China has not done to support Russia in the war and its conflict with the West — confrontations that Putin describes as existential for his country.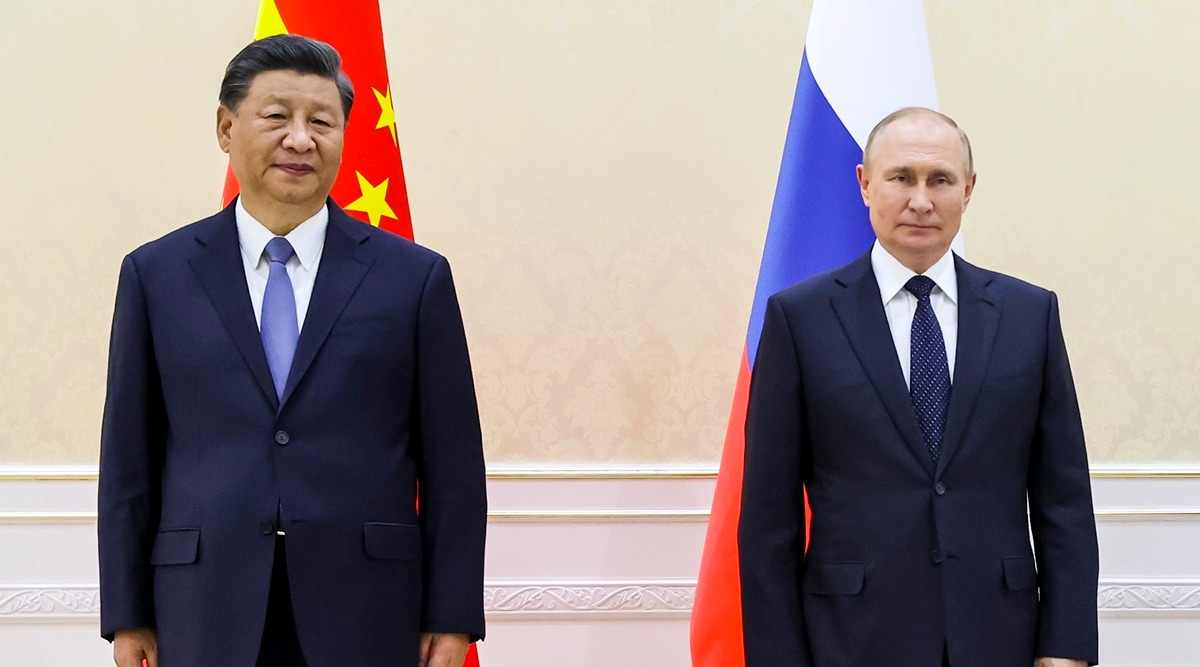 President Vladimir Putin acknowledged Thursday that China had "questions and concerns" about Russia's war in Ukraine, a notable, if cryptic, admission that Moscow lacks the full backing of its biggest, most powerful partner on the world stage.
Putin met China's leader, Xi Jinping, on Thursday in their first in-person meeting since Russia invaded Ukraine, and as Xi travelled abroad for the first time since the start of the pandemic. But rather than put on a show of Eurasian unity against the West as Russia struggled to recover from last week's humiliating military retreat in northeastern Ukraine, the two leaders struck discordant notes in their public remarks — and Xi made no mention of Ukraine at all.
"We highly appreciate the balanced position of our Chinese friends in connection with the Ukrainian crisis," Putin said in televised remarks at the start of the meeting. "We understand your questions and concerns in this regard."
It was a moment, on the sidelines of a regional summit in Uzbekistan, that showed the daunting political straits Putin finds himself in nearly seven months into his invasion of Ukraine. On the battlefield, Russia has lost more than 1,000 square miles of territory this month, rendering the prospect of a decisive victory over a Western-armed Ukraine as remote as ever. At home, Putin is facing unusual criticism from some supporters over his slow military progress.
And internationally, as the West continues to ratchet up sanctions against the Kremlin, the Russian president on Thursday saw Xi — who had pledged a friendship with "no limits" just three weeks before Russia invaded — conspicuously withhold any public support for Putin's war.